Immediately following the removal of braces, retainers must be worn to maintain result.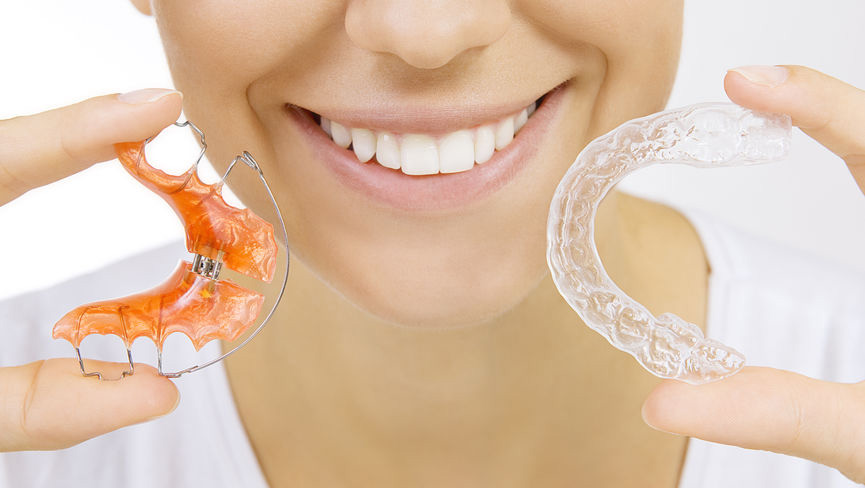 Remove Your Retainers While Eating
We recommend that retainers be worn 18 hours a day for the first six months, then every night for two years to sleep and then two times a week for two years to sleep. After that we recommend optionally 2-3 times a month. Your speech may be affected at first, but every day you will improve progressively.
Your final orthodontic result depends on your retainers, so follow through with the hard work you've put in so far.
Remember to remove your retainer before brushing, and brush your retainer before placing it back in your mouth. We also recommend removing the retainers when participating in sports that require a mouth guard or while swimming.
Retainer Options
Another option for patients is a Lingual Bonded Retainer (LBR) to hold teeth 24/7 partnered with removable retainers are worn three nights a week to sleep. This is a small wire glued behind the anterior teeth. This eliminates the need to wear removable retainers during the day and lessening your chance of losing them. We recommend keeping your retainers with you and wear them periodically to maintain your post-orthodontics beautiful smile!
For Emergencies
If your Lingual Bonded Retainer (LBR) come loose, please wear the removable retainer and call our office during business hours to schedule a repair appointment.
"The Dr. Mario experience has been great and professional. So glad I came here."
— R.S.